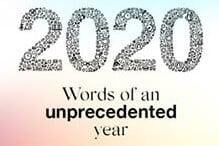 Tune into our broadcast of Dollars and Making Sense every week on Radio Northern Beaches. This week just gone, Lisa, Karen and I get into the winners and losers of 2020, the year of Covid and how some industry sectors flourished, while others floundered.
In a year when stock prices plummeted and then rebounded, there are a mixed bag of stories to work through, and yes, it certainly was unprecedented! Followed by this week's market wrap by Ray, covering the ups and downs of local, US and key indicators.
To listen to our broadcast, click on this link, and thanks for listening.